| | |
| --- | --- |
| Material | Structure and shelves in painted metal; box: melamine. |
| Metal finish | Satin, embossed, anodized. |
| Box finish | White melamine |
| Color | White, Cargo palette, the RAL color you choose. |
| Dimensions | Height of columns 150-200-250 cm; shelf depth 25 / 40cm; shelf lengths 25-50-75 cm; box depth 40 cm; box lengths 50-75 cm. |
| Elements | Wall column; shelves; upside-down shelves; hanging shelves; box with doors and drawers; desk kit. |
| Use | Shelving system and wall container, suitable for any environment. |
| Assembly | It is advisable to use anchors suitable for the type of support on which the system is mounted (solid wall, brick, plasterboard); it is recommended, where possible, to use the feet on the ground. |
The products will be discounted by 20% in the cart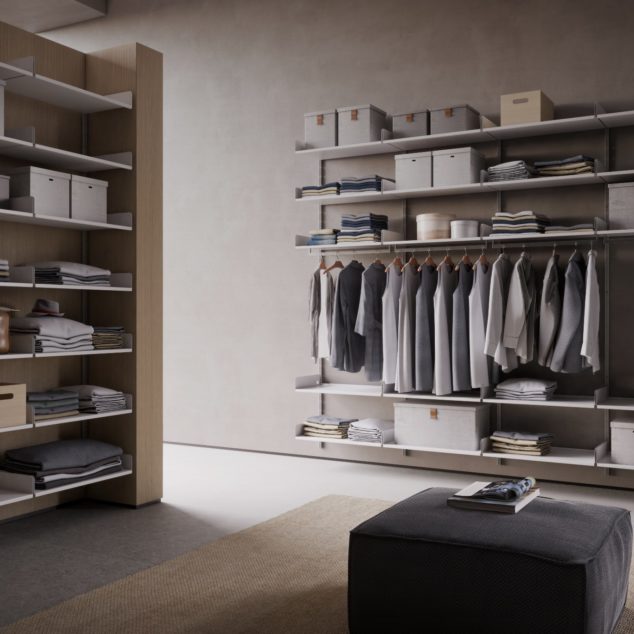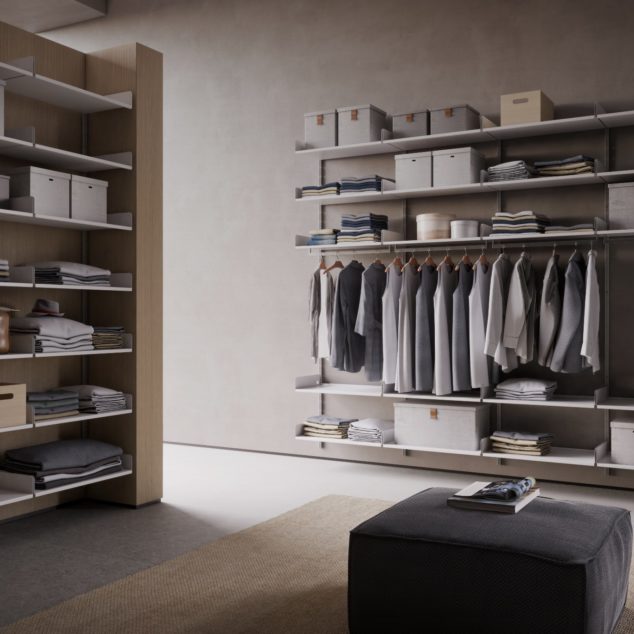 Material: Structure and shelves in painted metal; box: melamine.
Metal finish: Satin, embossed, anodized.
Box finish: White melamine
Color: White, Cargo palette, the RAL color you choose.
Dimensions: Height of columns 150-200-250 cm; shelf depth 25 / 40cm; shelf lengths 25-50-75 cm; box depth 40 cm; box lengths 50-75 cm.
Elements: Wall column; shelves; upside-down shelves; hanging shelves; box with doors and drawers; desk kit.
Use: Shelving system and wall container, suitable for any environment.
Assembly: It is advisable to use anchors suitable for the type of support on which the system is mounted (solid wall, brick, plasterboard); it is recommended, where possible, to use the feet on the ground.
The products will be discounted by 20% in the cart